How about the pipe making machine market trends
Views:154 Author:oriplasmachine Publish Time: 2019-03-05 Origin:Site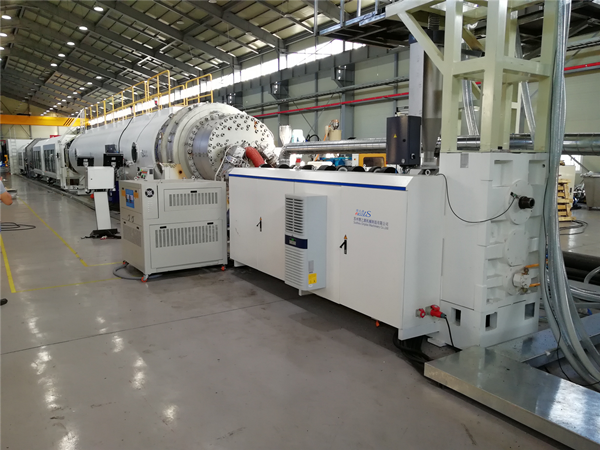 The global pipe making machine was estimated at 2,706.1 thousand units in 2018 and there is a rapid increase in the production of plastic goods along with a healthier sales climate which is the major factor driving the growth of the sector. The emerging economic in the Asia Pacific especially China and India have also witnessed an exponential rise in the manufacturing activities which has further driven the demand for these high-performance components in various end-use industries. Plastics which are used in the manufacturing of almost every tangible good are also projected to gain traction regarding demand over the future thereby impacting pipe making machine industry as well.
Injection molding is widely used for the processing of plastic parts in large volume. Companies are also increasingly preferring this processing because of several benefits including low scrap rate, low production rate, high efficiency, enhanced strength as well as the ability to use multiple types simultaneously.
These pipe making machines are widely used in various automotive applications as well, increasingly being used to manufacture automotive components such as interior panels, bumpers, dashboards, electrical housing components as well as exterior body panels. Increasing regulatory intervention to enhance fuel efficiency helps in reducing the emission of carbon which is the major factor driving demand in the industry.
The injection molding machinery industry has witnessed the development of numerous hybrid high-performance versions of pipe making machine in the past few years owing to technological advancements in processing techniques. Furthermore, the brand consistency and part reliability offered by these machines have also proven to be conducive to the growth.
Extrusion is mostly used for converting a wide range of polymers into finished products including tubes, film, sheets, filaments, cords, coat wire, cable, rods as well as profile shapes. Manufacturers likewise prefer extrusion methods because of its high production volume, good compounding, efficient melting and being cost-effective. This method is also known as profile extrusion because it is used to make products with cross-sectional or liner profile such as hose, pipe as well as fenestration products.
The pipe making machine market has witnessed an upsurge in demand in recent years because of the growing popularity of these machines across the entire globe. The blow molding technology offers several benefits such as being well-suited to low and high production rates, cost-effectiveness, excellent performance under pressure as well as quick product revision. Beside this, the pipe making machine offers significant rise in the production capabilities while allowing a three-dimensional moldings.
The rapid widening scope of various plastic materials in defence and aerospace, transport, automotive, healthcare, furniture and the automotive industry is anticipated to boost the pipe making machine market trends. Beside this, technological advancement such as polymer-electronics organic light emitting diode, electro-optical and bio-electrical complements as well as minimal chips and flexible solar cells have also paved new avenue for the industry in recent years.
Thus, the rapid growth in the marketing trend is as a result of the high demand of plastic materials which would also increase in the coming years. This would likewise result into high number of pipes making machine in the market.